No agency fee


Whole of German speaking Switzerland
Lüscher's HappyNannies
Yes - we are familiy!
Looking for a nanny?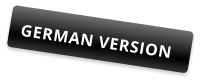 We are a family of three from Lucerne, Switzerland
and our family life has established itself as the
dearest part of our hearts.
Because I am extremely passionate about being
a mother, my heart bleeds when I see children spending
their lunch break at the kiosk, and when I see the food
they must sometimes eat. There really isn't anything
better than being able to come home to the lunch
table and be taken care of by mommy, granny/nanny.
For this reason, and since the birth of our daughter,
the idea of the substitute grannies developed. The long
waiting lists at the kindergartens and the personal
experience of the stress parents feel when trying to bring
a child to, and then having to pick them up again from,
kindergarten on time moved us to expand our
organization, Lüscher's HappyNannies.
Our organization has been active for over 5 years in the
region Lucerne, Zug and Zurich and consults, coaches
and accompanies parents while they search for their
very own "Mary Poppins".
Due to parents' many different needs, we have seen that
we can't, nor do we want, to cover the off or overnight
hours with substitute grandparents. With our pool of
nannies (of all ages), we can however respond
individually and with heartfelt passion to the
individual requests for nannies.
It is important for us to support Mommy/Daddy and help
free them up for the family, because a happy and less
stressed Mommy/Daddy is the foundation for any happy
family. We take care of all the administrative work and
everything regarding the insurance for the Nannies for
you. Upon agreement, our Nannies also gladly help you
in the household, allowing Mommy/Daddy to have more
time for their darlings and the important things in life.
Family life is such a vital part of life, and we see this not
only with the substitute grandparents, but with all our
other Nannies and families as well. If you are a family
oriented person and looking for help, please call us –
we would be happy to help you.
Your Christina Lüscher and Family
About us