No agency fee


Whole of German speaking Switzerland
Lüscher's HappyNannies
Yes - we are familiy!
Looking for a nanny?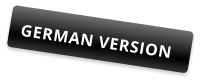 We areWe expect you to settle what needs and
expectations you have of the day-care for
your child and to inform yourself about
supplemental family child care.
We expect you to diligently prepare your child for the
upcoming change and the new day-care situation.
For this, you need enough time to accompany your child's
familiarization phase! In addition it is essential that you
include your child in your personal liability insurance.
We expect you to be prepared to inform the caregiver
about the habits and characteristics of your child, as well
as about the daily routine within your family and to have
regular conversations/meetings with the caregiver.
We expect you to know, live and accept the agreement
for care, the confidentiality agreement, the pay scale
and rate regulations. In addition the cost of the
childcare is to be paid punctually!
In the case of possible changes, you are obligated
to inform Lüscher's HappyNannies immediately
What we expect of parents
What we expect
of the HappyNannies
We offer you a regular job, a new alternative for your
daily routine, more balance in your life and especially a
new connection to family life in the respective family.
Last but not least, through your service for Lüscher's
Happy Nannies you will receive fair pay.
With HappyNannies, you will again experience activities
and events with other HappyNannies. These being
playing jass, boat rides, little hikes or other short trips.
HappyNannies also organizes correlating further
education and supports you gladly.